It is with great pleasure that I announce today the official inauguration of our company DYNATECH Corporation in Egypt, as we aspire to become a new impetus that contributes to the advancement of automotive manufacturing industry in Egypt through transfer and localization of the latest technology of fiber-based multi-material lightweight construction.
Carbon Fiber Reinforced Polymer (CFRP) construction has recently dominated many industrial sectors such as aviation, automotive industries, renewable energies (Hydrogen, Wind& Solar energies) and some medical industries. In the automotive sector, especially electrical and hybrid vehicles, it was the substitution of metallic components with (CFRP) that created the optimal economic solution for saving energy and fuel consumption, thus reducing emissions.
Our company DYNATECH would like to introduce the technology of Light Weight Materials (LWM) in Egypt by creating successful business models through our partnerships with Composites United e.V., this strategy will re-define the LWM technology in Egypt as one of the most effective solutions assisting to tackle and overtake the current tough challenges of global climate changes.

Vision
During the past decade, the automotive manufacturing industry has witnessed major developments and transformations, represented in the transition from internal combustion engines to powertrain electrification and shifted from individual use to car-sharing service, until the currently available technology of autonomous cars.
DYNATECH aims to seize some of these opportunities and turn them into successful industrial projects locally in Egypt with partners who share our vision.

To achieve this vision, DYNATECH has a strategy of continuous technical support, thanks to our partners Composite United e.V in Germany, one of the world's largest fiber-based multi-material lightweight construction network,
The members of Composite United e.V group incorporate the largest international companies, research, education, and training centers, all leaders in fiber-based multi-material lightweight construction.

Mission
Egypt had great success in the past few years in implementing economic reform plans and bold monetary policies through which high levels of economic growth have been achieved in a political and security stability; which in return created a secure investment environment with ROI returns, recently ranked as one of the highest ROIs among the emerging markets.

This is the reason that prompted us to launch DYNATECH today. We are extremely proud that this stable economic environment was also an incentive for the German Composites United e.V. to sign LOI with DYNATECH and they selected Egypt to be the first destination to launch their business in Africa & Middle East under the name of CU-Egypt Office.

The LOI signed between DYNATECH and Composite United e.V is for research, development, and establishment of projects in the light-weight component construction and CFRP, as well as training Egyptian cadres of engineering students and graduates.

Today after the end of pandemic followed directly by the war which led to unprecedented economic crisis, such kind of partnership became very necessary to fulfill the urgent needs of many countries in MENA region including Egypt to increase their local manufacturing footprint in order to reduce their dependency on imports and avoiding the High Risk consequences of supply chain disruption and stagflation. We believe this approach is consistent with the new trend of GoLocalization by transferring innovations and localize the advanced technologies into manufacturing oriented solutions in Egypt.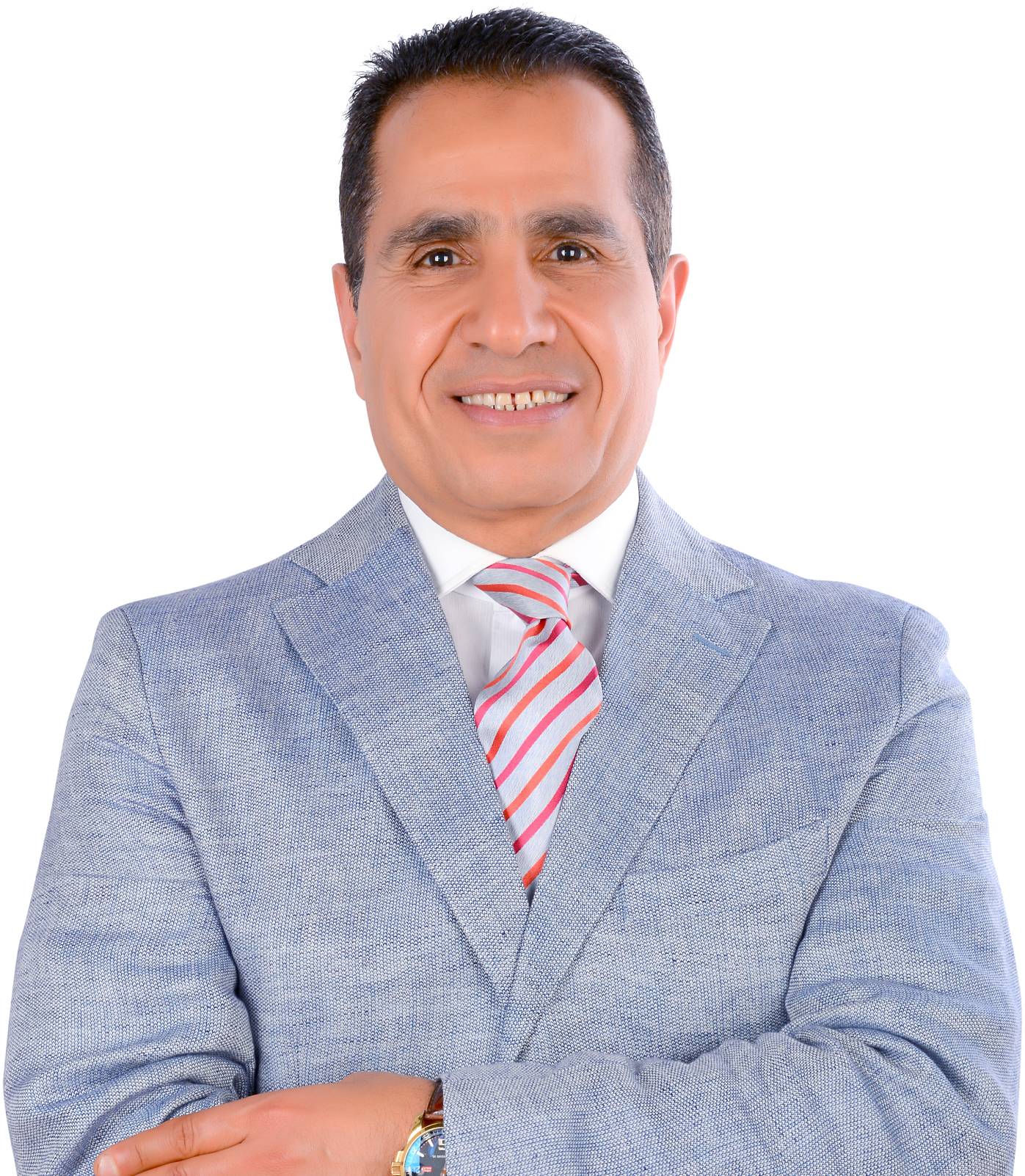 Ahmed Sorour
Chief Executive Officer
DYNATECH Corporation – Egypt
Ahmed Sorour is the founder and CEO of DYNATECH Corporation, Ahmed's experience spans nearly 30 years in the Automotive Industry, performing at C-Level and Advisory Board in several prominent business conglomerates in GCC & MENA regions.
DYNATECH is a well-established company in Egypt working in the advanced technology of Automotive &Transportation sectors, DYNATECH joined the network of high performance Industry Company in 2017 and became an official member of Composites United in Berlin Germany -one of the world's largest network fiber-based multi materials lightweight construction that emerged from the association of Carbon Composites and CFK Valley.
2007-2015 Ahmed held the role of Advisor to the Chairman of GSSG Group in addition to his operational position as CEO of Qatar Automotive Gateway (GSSG affiliated), succeeding in a short timeframe to plan, design, build and operate a unique one-stop-shop project consisting of 5S-Facilities   (Auto-Z) operated in a facility covering 35,000 sqm, while achieving one of the highest ROI rates in automotive projects in the region.  In 2010 Ahmed appointed to lead an international team of  Subject Matter Experts to support GSSG business cooperation with Volkswagen Group & Prodrive Composites-UK in coordination with Qatar Holding to carry out all technical and commercial feasibilities & due diligences in order to establish a facility for manufacturing certain automotive components made of Aluminum & CFRP.
1995-2006 Ahmed was one of the founding member of Al-Fardan Automotive Group (AFG) since they have been appointed officially as an exclusive importer of BMW AG Group in Qatar in 1996 holding the position of Senior Vice President, Ahmed managed a portfolio of business units such as sales, services, smart repairs, accessories, car rental, leasing, fleet management, government and military sales. During the 12 years with AFG group, he led the business growth to outstanding profit figures for all brands such as BMW, MINI, Rolls Royce, Land Rover, Rover, MG Rover and KTM.
1990-1995 Ahmed gained a wealth of experience in the automotive industry in both Sales and Aftersales services when he was working with ALJ in KSA - Abdul Latif Jameel Group, the worldwide biggest importer of TOYOTA & LEXUS.  Ahmed was one of the few managers who effectively contributed to ALJ group winning the Best of the Best Trophy from TOYOTA Motor Corporation in 1993 as a recognition of the outstanding performance in After Sales and Marketing sectors among all TOYOTA dealers worldwide.
Recently, Ahmed succeeded through his company DYNATECH For Industrial Development (subsidiary to DYNATECH Corp.) to acquire from NCUA a land in a very prime location in New Cairo area to establish the first digitalized auto repair center in Egypt, Ahmed is a Mechanical Engineer, who furthered his education in Project Management in The American University in Cairo. Ahmed has been a keynote speaker in several automotive events and industry specific conferences in the GCC and EMEA regions.